Nondual Spiritual Mentoring
In this world of many distractions, how do you stay aligned with your deepest calling to know and live your inner spiritual truth? Our conditioning causes us to focus on the physical world and its challenges and limitations. What if you could be practically supported in resting in and living from your true nature in all of its richness and beauty? Nirmala, offers Nondual Spiritual Mentoring on Zoom or over the phone (USA only) to support you in giving attention and awareness to the more subtle and yet more satisfying inner dimensions of your being. Whether it is for a single spiritual mentoring session or for ongoing one-to-one spiritual guidance, this is an opportunity for you to more completely orient your life towards the true source of peace, love, and happiness within you. As a spiritual mentor and teacher, Nirmala has worked with thousands of individuals and groups around the world to bring them into a direct experience of the truth of oneness beyond the illusion of separation. He especially enjoys working with individuals because of the greater depth and intimacy possible.
Special offer
Try your first mentoring session with Nirmala for a reduced suggested donation of just $80.
---
Here are some testimonials about mentoring with Nirmala:

"In my spiritual mentoring sessions with Nirmala, I have found all the qualities one might expect from a deep contact with truth: honesty, humility, unending patience and precision in dealing with all manner of life's questions and challenges. Having heard many of the best examples from the plethora of contemporary Advaita and Nondual teachers emerging over the last twenty years, I can only say that few have illuminated the rich and complex intersection of spirituality and psychology as well as Nirmala. His balance of heart and wisdom creates a nurturing container for waking up." —Jeff Wolcott
"It is with Nirmala's incredible dedication, commitment, and unbelievable patience that I was able to make it through an amazingly difficult period in my life and witness the transformation of the past. With such humility and graciousness, such gentleness, he had the awareness and compassion to create a space in which I see myself for who I truly am. My gratefulness is unbounded. I have never met anyone with such lack of ego. No matter what I threw at him, he never took any of it personally." —Helga Schleeh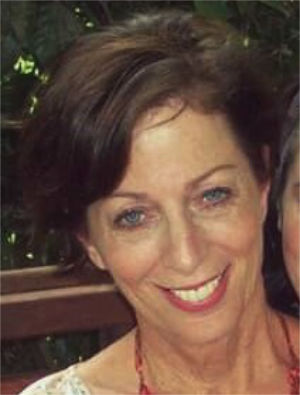 "Nirmala, I absolutely love our one hour spiritual counseling sessions on the phone. I do not have access to satsang where I live and our sessions keep me headed in the direction of growth, discovering the truth and having a more directed, peaceful experience in everything that I do. It is very valuable to have the one on one experience with you rather than a large group. I can have a very personal experience and get the needed direction to have more insight into myself . You have helped me to become clearer, more loving, and to have more peace with my daughters, my career, and with my life as it unfolds. Your loving and nonjudgmental nature is a rarity and so much needed." –Susan Miller
"For centuries one of the gems offered in some traditions is spiritual direction. This, in a little different context, is what Nirmala and I do once a month by phone. He helps me see, claim, and explore who I really am and at the same time be with that awareness as it expresses itself in every kind of way—contracted and expanded, painful and joyful. Nirmala offers gentle care, playfulness, and illumination, clearly coming from and modeling spaciousness itself." –Rev. John Gorsuch
---
What is the role of a Spiritual Mentor or Teacher?
In general, a teacher or mentor is a person who guides, instructs, or helps another in the process of gaining knowledge, understanding, or skills. What about a spiritual teacher or mentor? What is their role? And more specifically what does a spiritual teacher or spiritual mentor in the nondual or Advaita tradition do?
---
About Nirmala, Advaita Spiritual Teacher
Nirmala offers satsang and mentoring in the Advaita tradition of nondual spiritual teachings. As a spiritual mentor and spiritual teacher, he has worked with thousands of individuals all over the world to help them open their hearts and awaken to their true nature. He offers spiritual mentoring, in one-on-one sessions on Zoom or over the phone. He is also the author of several books, including Living from the Heart and Nothing Personal. Explore his spiritual teachings on his blog.