After a lifetime of spiritual seeking, Nirmala met his teacher,
Neelam
, a devotee of
H.W.L. Poonja (Papaji)
. She convinced him that seeking wasn't necessary; and after experiencing a profound
spiritual awakening
in India, he began offering
satsang
and
Nondual Spiritual Mentoring
with Neelam's blessing. This tradition of spiritual wisdom has been most profoundly disseminated by
Ramana Maharshi
, a revered Indian saint, who was Papaji's teacher. Nirmala's perspective was also profoundly expanded by his friend and teacher
Adyashanti.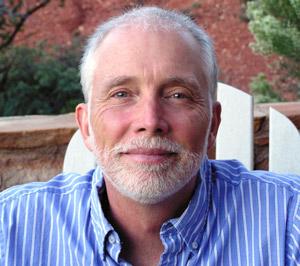 Nirmala offers satsang in gratitude for the love and grace that flow through his teachers, Neelam and Adyashanti, and for the Truth brought to this world by Ramana Maharshi and H.W.L. Poonja. Advaita satsang is offered as a celebration of the possibility, in every moment, of recognizing the truth of who we are. Nirmala offers a unique vision and a gentle, compassionate approach, which adds to this rich tradition of inquiry into the truth of Being.
Nirmala also recently began offering Christ Consciousness Transmissions, which are a unique and powerful aid to awakening.
"Nirmala is a genuine and authentic spiritual teacher, who points with great clarity to the simplicity and wonder of nondual presence." -Joan Tollifson, Advaita spiritual teacher and author of Awake in the Heartland
Nirmala lives in Sedona, Arizona with his wife, Gina Lake. Contact Nirmala by using the contact form here. Read an interview with Nirmala here. More information about Gina and her books, including Radical Happiness: A Guide to Awakening, is available on radicalhappiness.com.