Guided Meditation from Jesus entitled "Home"
Here is a video of a recent guided meditation Gina channeled for our weekly Christ Consciousness Transmissions. It is one of my favorites.
More info about the Saturday and Sunday online transmissions is here: https://endless-satsang.com/faq
And an online course consisting of 20 of these guided meditations by Jesus is here: https://www.radicalhappiness.com/online-courses/deep-peace-meditations
Home:Guided Meditation from Jesus
More recordings of channeled messages from Jesus from previous online gatherings are on our Youtube channel here: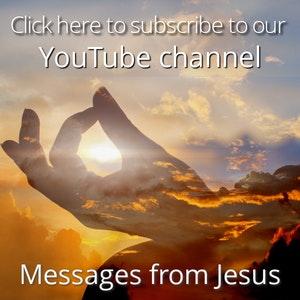 After you subscribe, be sure to click on the bell symbol to receive email notifications of new videos when they are added.