Christ Consciousness Transmission
In weekly Christ Consciousness Transmission online meetings, Jesus and other Ascended Masters working with him offer us a transmission of Christ Consciousness energy. In addition to this transmission, these transformative gatherings include channeled nondual teachings from Jesus for today, which are based on the universal truth behind and beyond all religions and not on any one religion. Below is the first message Jesus gave in these meetings, where he introduced himself.
Listen to a channeled message from Jesus about these transmissions:
What is Christ Consciousness?
Christ Consciousness refers to enlightenment or the realization of our oneness with all and our inherent divinity, exemplified by Jesus Christ. Jesus lived what he taught, and taught from a higher consciousness, one free of ego. Jesus was an example of what we all can be, a model of what is possible for every human being, and he said as much. His message was that we, too, can be Christed—enlightened—as he was, and many are living proof of this today. Many are awakening to their true nature, and enlightenment is the culmination or endpoint of that process of awakening.
My wife, Gina Lake, has been channeling the words of Jesus for several years, and now he has asked Gina and me to make ourselves available as instruments of his transmission. We are simply acting as an antenna for this universal force. A Christ Consciousness Transmission (CCT) is an opportunity to experience a direct transmission of love and to speed up your evolution and to break through to a new level of being. It will assist you in embodying Christ Consciousness and being your best self: who you came here to be. It is particularly intended for awakening and can also clear and cleanse longstanding issues by working with the subconscious when doing so is in service to awakening.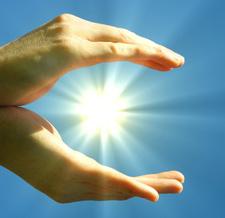 In a CCT, you will receive whatever is in your highest good to receive at the time. What you receive is not up to you and may never be known by you, although the results may be recognized over time. Transmissions work subtly, and so people vary in their ability to perceive them. It isn't important that you feel anything in a transmission, although commonly people feel heat or energy flows or see or feel light or even colors. A transmission can have a powerful effect without you feeling or seeing anything at all.
What is important is your openness to receiving the transmission, which is why before a transmission you are asked to state silently your openness, willingness, and readiness to receive whatever is in your highest good. This opens the door to receiving, which cannot be opened except by you. This is why a belief in the power of transmission is important: If you don't believe in the power of transmission, you won't be open to receiving. So, while belief is not necessary to receive a transmission, a lack of belief can limit what you receive. The Ascended Masters behind such transmissions cannot override your free will. If you consciously or subconsciously say no to receiving a transmission, you won't receive it as fully as you might.
Jesus explains:
"Let it be understood that this force has little to do with Christianity or concepts about who I was as an individual on earth. The Christ force is but one name for the universal force that I tapped into when I was alive and that you naturally answer to and step to when you are aligned with your divine nature. Know that you are no less than me, no less good and no less powerful, although you may have not realized this yet. This transmission will connect you with your original self, the knowing of who you really are, and it will touch all who come in contact with it with such knowing. Nothing short of a mass awakening on this planet is needed now."
Two ways to receive a CCT with Nirmala:
1- As Part of a Mentoring Session
I am offering a 20 minute transmission session as part of an hour long one-on-one spiritual mentoring session in person, or on the phone, Skype or Zoom. Follow the link below to arrange a mentoring session and mention on the form that you would like to include a Christ Conciousness Transmission or CCT in your session.

2- In Online Group Transmissions:
New: Gina Lake and Nirmala are now offering online group sessions of Christ Consciousness Transmissions every Sunday at 11:00 am Pacific time (12:00 noon Mountain Time, 1:00 pm Central Time, 2:00 pm Eastern Time, 7:00 pm British Tme, and 8:00 pm Central European Time - note that these are all currently on daylight savings/summer time). These sessions are about an hour long and include a channeled message from Jesus followed by a 20 minute transmission to activate awakening.
These sessions are offered by donation, but you are welcome to attend your first session for free by clicking on the Zoom link below. After that, the suggested donation is $10-$20 (US) per session. You can click below to make a donation on Paypal, where you can also use a credit card even if you don't have a PayPal account. Or you can mail a check made out to Endless Satsang Foundation to Endless Satsang Foundation, PO Box 3558, Sedona, AZ 86340. Please make your donation before attending one of the sessions.
How to Attend an Online Transmission:
To attend a session, follow this link on every Sunday at 11:00 am Pacific time (12:00 noon, Mountain time, 1:00 pm Central time, 2:00 pm Eastern time, 7:00 pm London time, and 8:00 pm Central European time):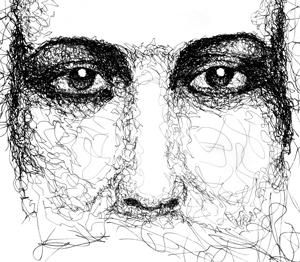 If you are not familiar with the Zoom platform where the meetings will be hosted, you can learn how to attend a meeting by watching the video here: https://support.zoom.us/hc/en-us/articles/201362193-How-Do-I-Join-A-Meeting- You can attend online on your computer, smartphone, tablet or even by dialing in from your telephone. (See this page for instructions to join by telephone.) To sign up for a special mailing list to receive reminders in your inbox, use the form on this page: http://endless-satsang.com/sign-up-for-weekly-email-reminders.htm
Here are some FAQ about the online transmissions.
Recent Testimonials about these Transmissions:
"Just after you finished the transmission, there was a calm, easy presence that filled me. Then something extraordinary occurred—I had mobility in my neck. About a week ago, my shoulders and neck jammed up, and I've been walking around like Frankenstein.... What you saw and what I experienced, with blood flow and the tingling in my mouth, then the instantaneous healing in my neck is awesome in every sense of the word, and I couldn't wait to share this with you this morning. I even slept like a baby, hardly any shoulder pain this morning. It's a glorious realization of Divine Power and Blessing and Connection and Oneness. Thank you for being the conduit for undeniable healing. As you could imagine, I'm kinda on a cloud-nine of awareness and gratitude today!" –S.B.

"The day after the session, I felt Christ presence in my heart chakra. This was a more direct experience of Christ than I recall having before. During the session, I felt a deep soft love.... Since the session, I felt some big chunks of fear release. During my meditation this morning, I felt myself stand fully upright inside for the first time, not bent forward/pulled down toward the lower chakras/emotions.... I feel that whatever happens in life, I can meet it from love because that's what's here, now that fear has been released and shakti is flowing. This is a significant change, since I now see that I was responding from fear quite a lot before." –J.M.

"The transmission shifted me back into Love. Afterwards, I felt an expansiveness in my chest, like the shield that had been guarding my heart had fallen away. For the next three days, it felt like my heart was being healed and repaired. Old hurt, anger and fear seemed to drop away. In its place there was a gentleness, softness, and sweetness filling my heart. I am in awe of the affect this had on the relationships in my life. My husband and children began to mirror back to me my own state of love, patience, and kindness. I am deeply grateful to experience such a profound healing of the heart and for tapping into Christ's loving presence from within." –L. R.

"Nirmala, I just wanted to say that the transmission experience yesterday evening was astonishing. It was a mind-blowing, 'psychedelic' experience, but one that was personal and soothing and healing and comforting. For at least a few moments, I just felt indescribably good, better than I can recall feeling for many years, if ever. It will take me a while to fully process the experience. My skeptical, analytical, left-brain dominated mind is intensely curious as to what the hell just happened, if you will pardon the expression!" –J. T.

"I am the same person I was when we last talked, but I am also suddenly very conscious of this other I, one who is not just the form or identity of the me that I seem to habitually think myself into, not the one skimming the surface of this life, but the I that I recognize has always been more and is now suddenly invited to come forth again, reveling with curiosity, authenticity, and newness/excitement.... There's no measure of gratitude for your generous assistance in opening these higher chakras, Gina. I truly didn't believe I was so ready, but 'it' sure seemed ready for me. I feel like I'm just starting to experience what it is to literally get out of my own way. I'm eager to share my excitement of actually experiencing what I've only let myself learn and read about." –S. B.

"Thank you so much for the transmission session. It was so beneficial and still is. I felt a little bit drunk afterwards. I see that anger no longer has the impact that it had before. Angry thoughts came, but I just saw them and didn't get involved with them. I am much calmer. I am feeling the benefit of the transmission even now. I am so thankful!" –L. L.

"I loved the group Satsang and transmission this morning. It was incredibly beautiful and I am feeling my connection to Jesus renewing in a way that is deeply touching my heart. I will be on the Sunday weekly group sessions as long as you have them." -G.S.

"The transmission was very, very strong for me at the moment you were transmitting. I cried the whole time. I think your Heart just exploded, so much Peace and Love." –M. B.

"I feel so much less fear, and so much more trust and seemingly subsequent happiness. It is that I now trust without thinking what I have trusted from a conceptual vantage point for years." –B. K.

"I have been having very visual experiences with Jesus during the transmissions. He shows up right in front of me and shows me things or tells me things. It has changed me profoundly, and I am very grateful. Jesus is my friend and Beloved now, and I feel His Presence with me wherever I am and whatever I am doing. Now that I have that frequency instilled in my being, I am able to remember it and call upon it throughout my day. I now can use it to shift a challenging situation, to open to more joy/love, or to bring healing where it is needed. It is also very healing for me to hear the message of Jesus coming through your female voice and body. It helps me to know that, I too, can BE that—that, I too, AM that." –K. W.

On November 12th, I experienced my first powerful Christ Consciousness transmission from Nirmala and Gina and a wonderful channeling through Gina. The transmission was like the best meditation ever. What I received was dramatic and life-changing. During the transmission, I felt the fulfillment of a calling to religious life, which had begun some 62 years ago, and I now feel I'm finally making some significant progress on my spiritual path and with my new mission. I'm beyond grateful." – J. D.

"After the transmissions, I have felt totally calm, as if the emotional edge is off of everything, and the voice of the ego has been more or less muted, noticeably so. I find that although I react to things that happen during the day, it is with a certain distance, like an amused observation of myself. I try to stop and remember Jesus during the day, and recapture that calm joy when needed." –L. K.

"When the transmission started, I was flooded with emotion that moved me to tears, a great washing over me of gentleness and space. I felt the sensations that I am familiar with when connected with Spirit: a heavy pressure in the brow and crown, heat emanating from the heart through the body, and something I had not had before, an image of Jesus in a glowing long white robe stretching out his hand to me and flooding me with love. After the transmission, I sat for some time watching the flames in the wood-burning stove, in a place of quiet-mindedness, peace, and spaciousness. I had been in a dark place the previous week, of grief and perceived aloneness and loss, and since the transmission, that distressing sensation is gone. I will join you again. Thank you." C. P.

"Wow, thank you for the transmission this morning. I've never experienced anything so intense. I can't begin to describe it other than releasing grief, perhaps many lifetimes worth, realigning energy centers, releasing denseness, and feeling it resolve to a beautiful mult-colored light. Like a birthing experience, perhaps. Thank you for such a beautiful experience." –Q. P.

"Gina and Nirmala are conduits for an extraordinary gift, the direct transmission of intensified Presence & Love. I recommend you sample what they offer, and when ready, breathe and receive." -M.A.

"Just a quick note to tell you how profoundly I have been healed by my participation in these transmissions. I attended the first session in the most emotional pain I had ever experienced. My heart literally hurt. I had had an 'arms' length' relationship with Jesus due to wounds of Catholicism. Long story short, I was willing to receive any healing this group of ascended beings had to offer. And I was healed, and I still am in grateful awe that this is true for me. The pain in my heart was taken from me. Wow. And thank you! I have been back every week since and plan to keep attending." –L. C.

"I wanted to let you know how wonderful the transmissions have been. I'm receiving and feeling transformed through being so much more able to access the silent presence beyond the chattering mind. A great deeping. It is the most important thing in my life." –J. B.

"I've been blessed to receive several CC Transmissions from Nirmala, and although all are uniquely rich in the mysterious depths of divinity that I can't quite describe, my common experience and takeaway gift is one of remembering and reconnecting to my true essence. I'm left with a surprisingly profound silence where thoughts once were..." -S. B.

"The transmission was so beautiful and profound and very effective. So much energy and consciousness moved for me. I felt so much got done in such a short period of time. It took me effortlessly to a very deep meditative place and sense of unity consciousness. I could feel everyone on the call connecting, becoming one, and receiving so much healing and help." –A. C.

"Since the CCT, my relationship with Jesus has deepened and so has my meditation. I have received helpful messages during meditation that bring additional clarity. What is most important is that now I ask Jesus for help many times a day, and I know He is helping me. During the worse storms, there is a knowing that I am never alone. I know this will change my life. I am so grateful for the CCT." –F. W.

"From the first transmission, I have been physically overcome and am just a puddle of compassion. My limbs are heavy and become unusable, as I relax and receive. Being open to receive really is key. Sometimes I notice sharp pains or the area of my heart feels void, open as if it has been replaced with God's eternal flame. I welcome all the feelings and sensations as a gift. I have been brought to my knees through Jesus and the others' presence. Large chunks of emotional pain have passed through me as it transforms into light. These sessions, the words, and Presence of these nonphysical beings, are changing me on a fundamental level, complementing and enhancing my growth and devotion to my divinity. I can honestly say these are the absolute highlight of my week, and I look forward to each one. Thank you." –B. M.

"Since beginning the Christ consciousness transmissions, there has been an ever-increasing clarity and understanding of the unity and relationship between subject and object. While they appear to be different, they are not separate, and are not seen to have independent existence. In meditation, there are moments when even the sense of unity falls away—there is neither thought nor experience—it just is." –J. M.

"The transmission was really strong. I felt effortlessly peaceful, and it carried over to the rest of the day. I felt peaceful and grounded in my body, my mind was quieter, and I seemed to be in sync with the outside world." –D. L.

"I am benefiting in untold ways and look forward to each week, in particular, the channeling from Jesus. Amazingly, the words are just what I need to hear! I noticed the transmissions change from week to week, always getting what I need." –B.M.

"Every experience receiving the transmissions is a bit different, but they are always beautiful and uplifting. In the first transmission I received, I had a vision of Christ asking permission to enter my heart, which I happily accepted, and then I saw Christ step into my heart center. A profound feeling of being held in divine love and grace overcame me. It was a truly beautiful experience. The effects of the transmissions have been, at times, subtle and others quite dramatic, but the general effects are a greater sense of ease in my daily life as well as a clearer perception of my divine nature, which is becoming more and more unshakeable." –A.M.

"I am so grateful for the transmissions! I experience them like a cleansing. My heart region and back ached for some weeks. This changed into an energy flow throughout my body. The last two CCTs, I suddenly started being moved by this energy. My upper body turned around its axis for a while clockwise and then for a while the other way around. The movement felt very sweet. Everything was so light. When I meditate now, this sometimes comes back, and I feel connected to the subtle realm. Such effects are more than I ever wished for or thought possible." –K. B.

"I have tried at least four or five times to start a letter to thank you for the wonderful Christ transmissions, but I fall short each time as I can never find the appropriate words. I used to just hope I would be able to join you every Sunday, but now it's a weekly priority of mine. It's way better than any other Sunday service I have ever attended. For me, the transmissions give me a great sense of calmness, and I feel I'm exactly where I'm supposed to be, and I am learning that peace of mind is no small thing. So, I bow down to you both, and I humbly offer my thanks." –C